In a pre-season interview with Variety, Succession producer Scott Ferguson revealed that the decision to shoot in Norway wasn't quite so flippant.
"Norway is a glorious, natural setting," Ferguson said. "It immediately seemed like a perfect place for a family gathering in the series. We studied different countries, but we realized Norway just has this exceptional landscape — like nowhere else in the world."
Norway indeed provides an exceptional landscape for "Kill List." And thanks to that aforementioned Variety interview and some other useful online sleuthing, we now know all of the major filming locations for Succession season 4 episode 5. Give them a look below in case you ever need to find a spot to close a nearly $200 billion business deal.
Atlantic Ocean Road
Every exotic new location on a TV show or movie deserves an appropriately stunning establishing shot. For Succession season 4's fifth episode, producers choose to visually announce that the plot has officially moved to Norway with the help of the Atlantic Ocean Road.
The Atlantic Ocean Road is an 8.3-kilometer stretch of County Road 64 that runs across several islands on an archipelago before arriving in western Norwegian on the Scandinavian peninsula. Blessed with stunning views, the Atlantic Ocean Road is the perfect introduction to the natural splendor of the region. It's a popular site to film car commercials and was previously seen in Daniel Craig's final James Bond film No Time to Die.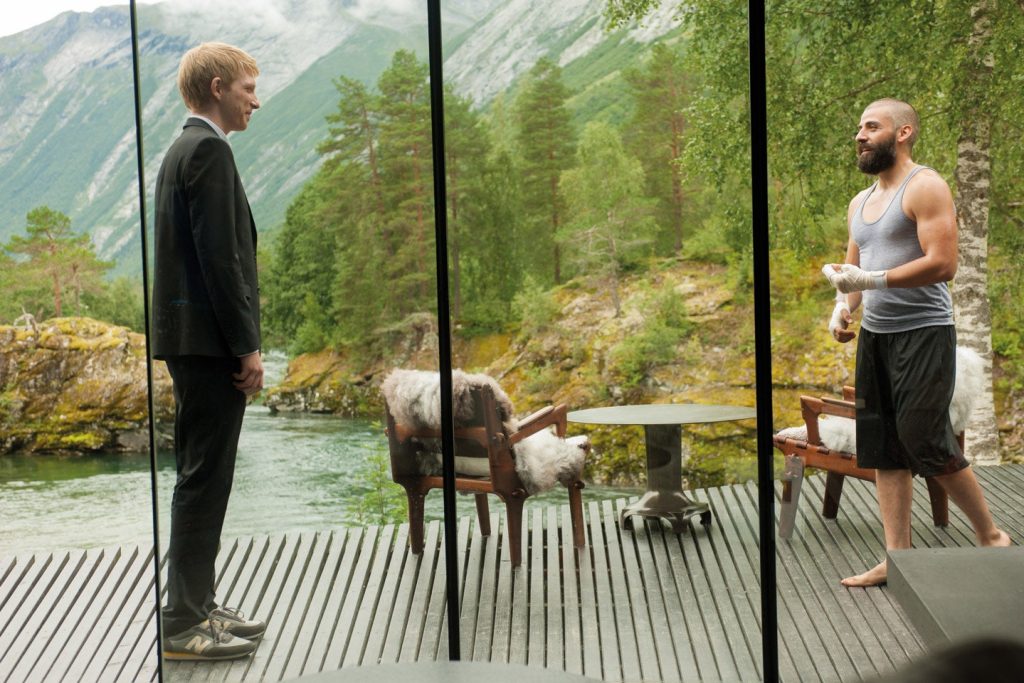 Juvet Landscape Hotel
Much of the action in "Kill List" takes place at the Juvet Landscape Hotel. The hotel, located in Valldal, takes the "landscape" (or "landskaps") portion of its name quite seriously. Made up of seven distinct cubes that sit on stilts, the rooms of the campus are designed to blend in seamlessly with nature, something that was understandably appealing to the Succession team.

Source : https://www.denofgeek.com/tv/where-did-succession-season-4-episode-5-film/