Frida Gustavsson as Freydis Eriksdotter
Freydis Eriksdotter is Lief's sister and a fierce Viking warrior. She becomes a shield-maiden to Jarl Haakon before ultimately seeking her revenge on Jarl Kåre and fleeing Kattegat with Harald. Freydis is played by Frida Gustavsson, who has also appeared in The Witcher and the Swedish series Partisan.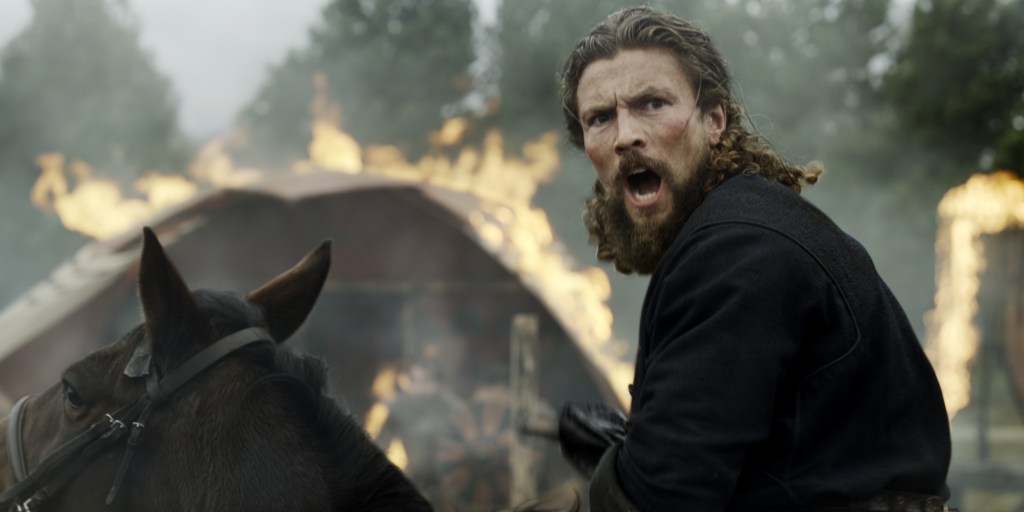 Leo Suter as Harald Sigurdsson
Seeking to bring Pagans and Christians together, Harald Sigurdsson hopes to someday be King of Norway. After siding with Leif and Freydis in the Battle of Kattegat however, Harald was left injured and without many allies at the end of season 1. Leo Suter plays Harald, the Viking Berserker, and you may recognize the actor from Sanditon or the Netflix mini-series The Liberator.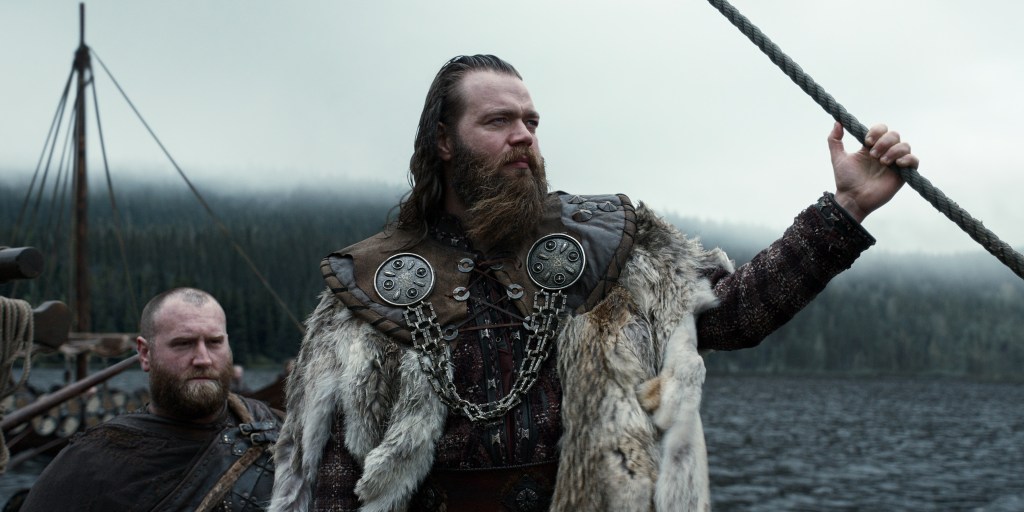 Jóhannes Jóhannesson as Olaf Haraldsson
Half-brother of Harald, Olaf the Stout was loyal to Jarl Kåre and now supports his quest to make Norway a Christian country. Olaf is played by Jóhannes Jóhannesson, who has also appeared in Game of Thrones and Eurovision Song Contest: The Story of Fire Saga.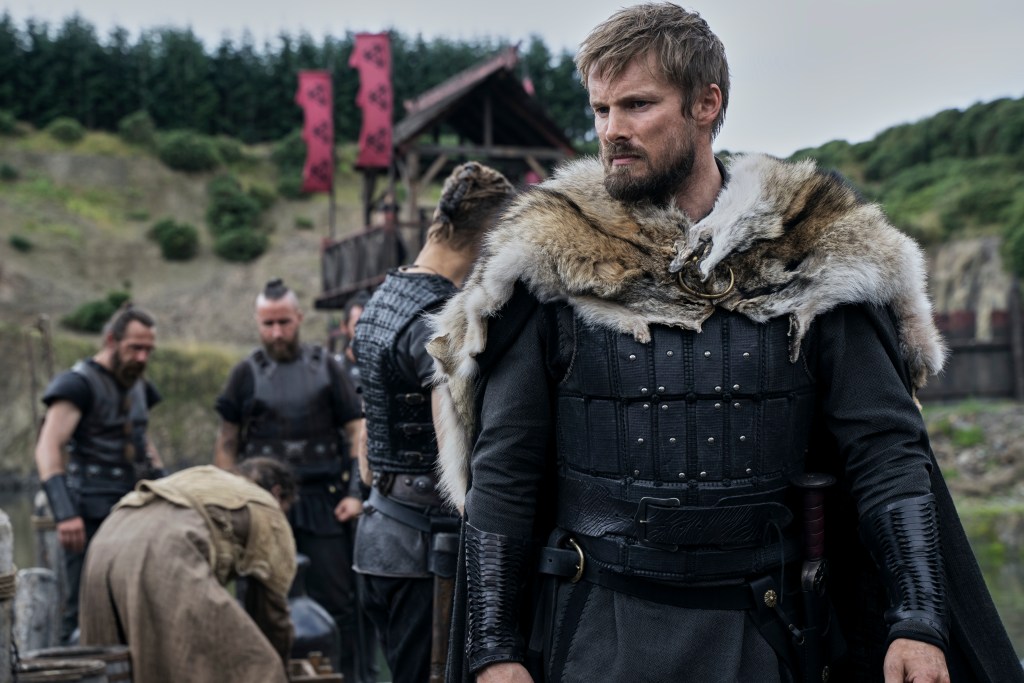 Bradley Freegard as King Canute
King of Denmark and Norway, King Canute seeks to spread his rule to other lands, including England. Even though he has to leave shortly after conquering England, his marriage to Emma legitimizes his rule. Before playing the Nordic King, actor Bradley Freegard also appeared in the Welsh TV series Keeping Faith and Hinterland.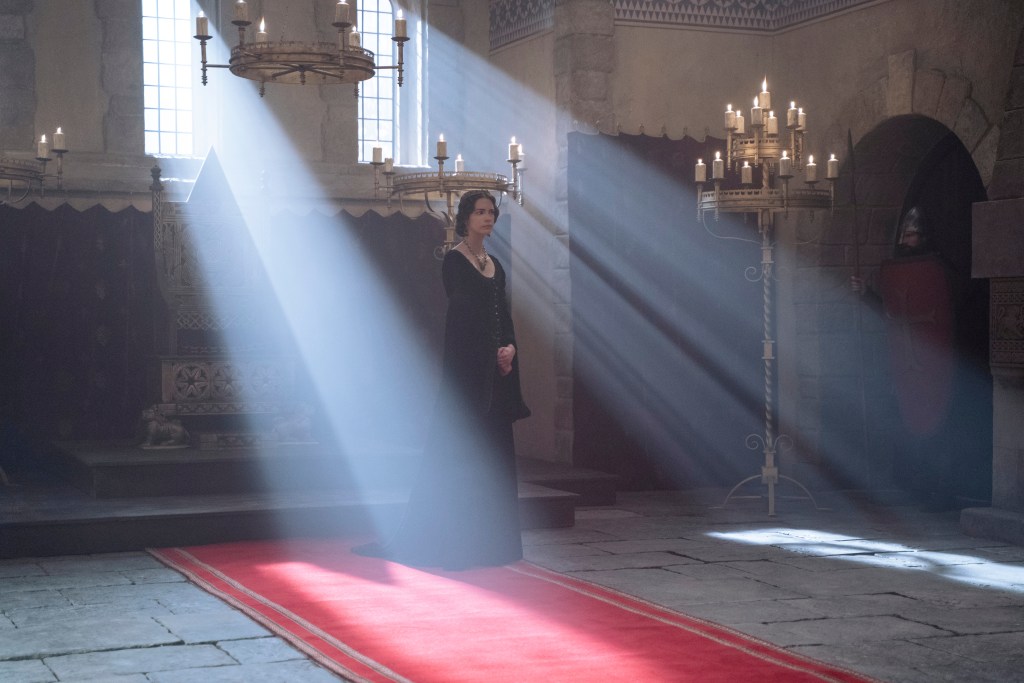 Laura Berlin as Emma of Normandy
Canute's wife and Queen of England, Denmark, and Norway, Emma is smart and resourceful despite how little those qualities have been respected by others. Emma is played by German actor Laura Berlin, who is also known for her roles in UFO: It Is Here and Sapphire Blue.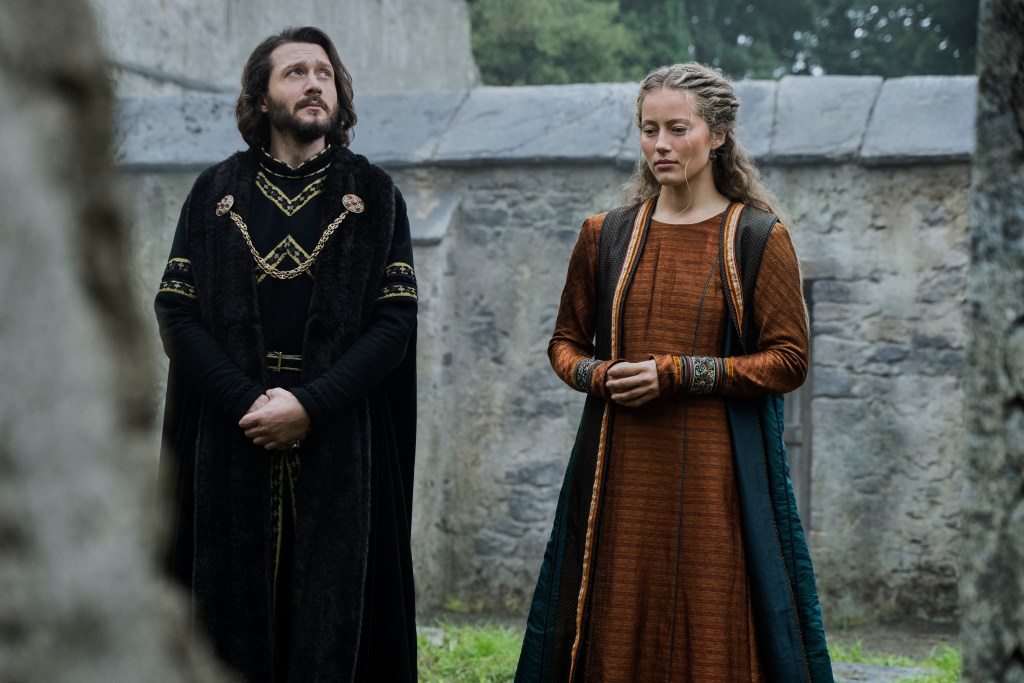 David Oakes as Godwin
Godwin is the chief counselor to the King of England and becomes the Earl of Wessex thanks to his allegiance with and support of Emma as the rightful Queen. Godwin is played by David Oakes, who you might recognize from his roles in other period dramas such as The Borgias, The White Queen, and Ripper Street.

Source : https://www.denofgeek.com/tv/vikings-valhalla-cast-meet-the-new-and-returning-actors/