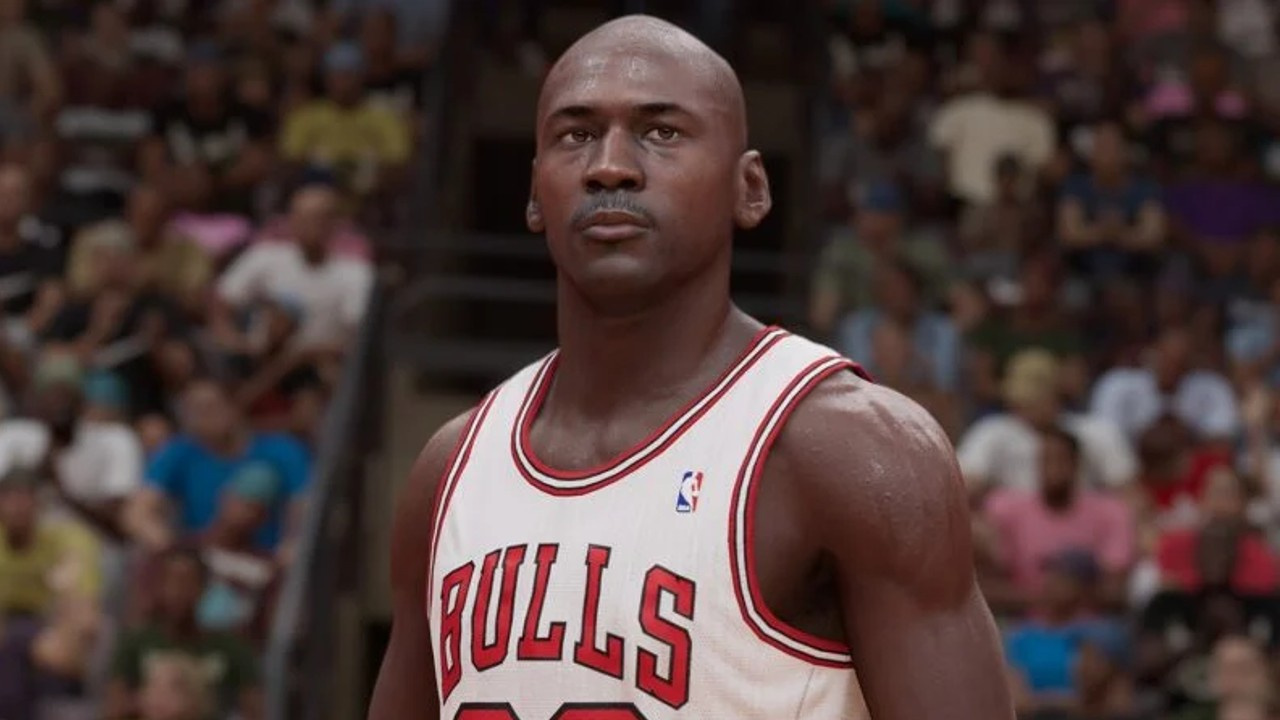 Weeks after EA announced that its next sporting title, FIFA 23, will release as a Legacy Edition on Switch (which lacks multiple features from the other console versions), it is a relief to see that NBA 2K23 is ensuring that its newest game mode, The Jordan Challenge, is coming to Switch (thanks, Eurogamer).
The above trailer gives us a brief taste of this new mode, detailing what to expect as you take on 15 of the most iconic moments from Michael Jordan's NBA career. Importantly for us, 2K's accompanying blog post specifically states that this mode will be "available on ALL versions of NBA 2K23", so the Switch looks set to finally get another sports game with some new content.
The game mode has been sufficiently added to since its appearance in NBA 2K11 and will now feature pre-game interviews with a host of Jordan's former teammates, coaches and rivals, as well as authentic graphic modulation to accurately present the NBA era in which the challenge is taking place (we're predicting big '90s broadcast titles making a comeback).
The moments that 2K have selected for this game range from Jordan's first game at North Carolina to his final, championship-winning shot with the Chicago Bulls. Many of these events are cemented in the minds of basketball fans around the world, so getting to play them first-hand is bound to be a somewhat uncanny experience.
Here's a list of all 15 moments that you will have to take on to complete The Jordan Challenge:
1982 National Championship: University of North Carolina vs. Georgetown
1984 Team USA Basketball Scrimmage
1986 Eastern Conference First Round, Game 2
1988 NBA All-Star Game
1989 Eastern Conference First Round, Game 5
1990 Atlanta Hawks at Chicago Bulls
1990 Chicago Bulls at Cleveland Cavaliers
1990 Eastern Conference Finals, Game 3
1991 NBA Finals, Game 5
1992 NBA Finals, Game 1
1995 Chicago Bulls at New York Knicks
1996 NBA Finals, Game 6
1997 NBA Finals, Game 5
1997 Chicago Bulls vs. Los Angeles Lakers
1998 NBA Finals, Game 6
Playing through some of the best plays in basketball history? Now that's a whole different kind of GOAT Simulator.
The mode's trailer doesn't give away any gameplay footage, though it is safe to assume that the Switch version will take a hit in visuals in order to accommodate the console's power.
NBA 2K23 is set to release on Switch on September 9th. Are you excited for some new content in NBA 2K23? Shoot your thoughts in the comments below!



Source : https://www.nintendolife.com/news/2022/08/unlike-fifa-switch-gamers-are-getting-the-newest-mode-in-nba-2k23