Bingo has a profound place in the history of leisure and popular culture. Therefore, it makes sense that it crops up in a lot of television and movie scenes. Some of these are used for comedic effects, while others can have more serious meanings. Below, we give our favorite three bingo scenes from movies.
Cocoon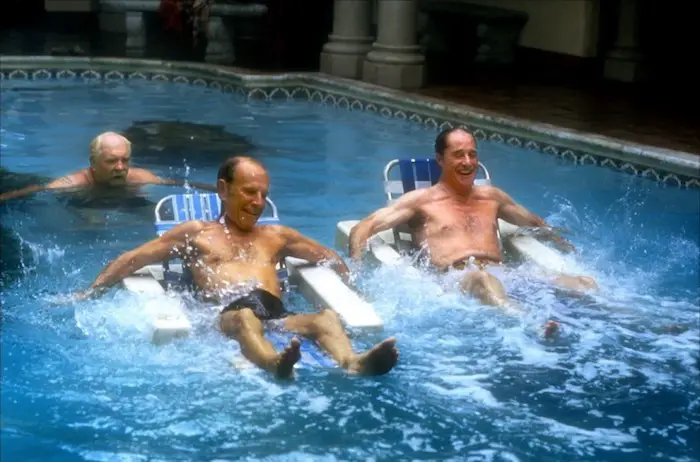 Cocoon is a movie that does not truly get the credit it deserves. A science fiction comedy, it is one of the funniest, most uplifting, and most inventive films of the eighties. It centers on the emergence of an alien species, who have been living in suspended animation inside cocoons for thousands of years. They take up residence in a house situated next to a retirement home. Some of the elderly begin using the pool without the occupant's knowledge and by accident, absorb some of the alien life force. This rejuvenates them, turning them younger and giving them a new lease on life.
Of course, it has a very sad and dramatic twist at the end. However, there is one scene where the residents are seen playing bingo as they are in their homes. This is a wise game for the directors and writers to have chosen. A recreational pastime that often brings people together, its purpose mirrors the emotions felt by the residents as they take on the life force. Bingo itself now has a futuristic twist that would have been hard for directors at the time to see how close to life the film could become. Online bingo live now allows people to stream callers to their devices, giving the convenience of mobile bingo games with the interaction of playing in a hall. It is something right out of Star Trek, and one that has proven very popular.
King of the Bingo Game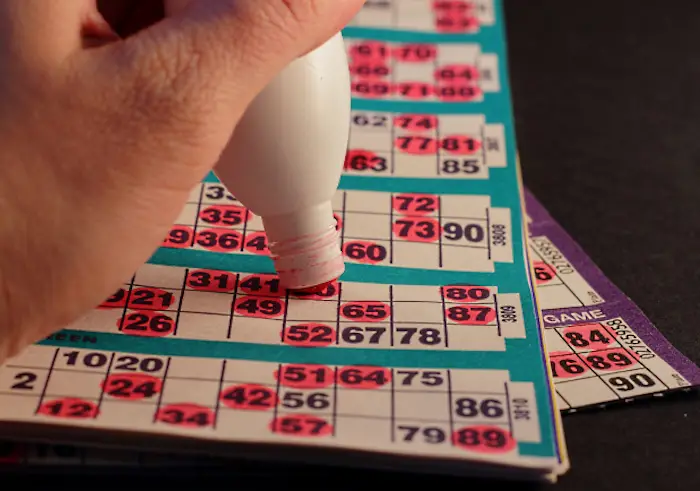 King of the Bingo Game is rare in that it is a movie focused entirely on bingo. However, it was an independent production that only lasted half an hour so is not as well-known as many big-budget Hollywood efforts. Premiering in 1999, it was produced by Elise Robinso and Charlie Schroeder.
The film is set in Harlem in 1943. The main character is Sonny, an African American who is struggling with poverty in the post-depression era country. Trying to provide for his family, he enjoys games of bingo and manages to win. He is then called up on stage to win the jackpot prize. When he pushes the button to spin the wheel, he finds himself unable to let go as he is trapped at the moment.
The movie is based on a short story by Ralph Ellison. It is a succinct metaphor, showing the disappointment of the freedom promised after emancipation and just before the civil rights movement came to fruition.
Beach Blanket Bingo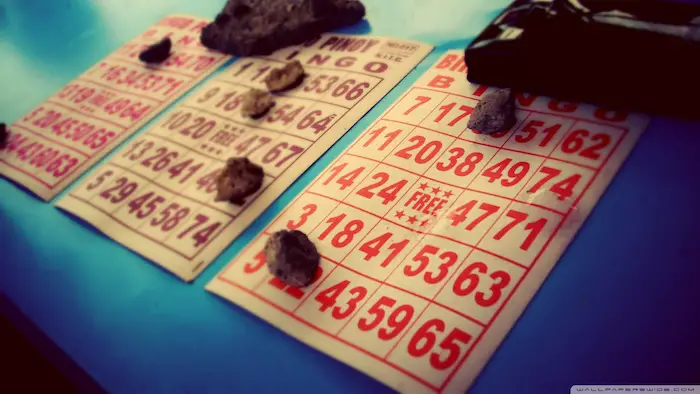 Beach Blanket Bingo is a really cute, fun movie from the sixties. It is part of a series of five party films, and this one sees the gang heading to the beach. It has skydiving and bingo cards with wrong numbers, which sees the group getting into a messed-up love triangle. It's old-fashioned fun, but harmless and a jolly caper with some amusing scenes.
There are many more movies with bingo in them and there will be plenty more to come. Keep your eyes peeled and let us know your favorite bingo scenes in the comments.

Source : https://filmthreat.com/features/the-three-best-bingo-scenes-in-movie-history/