Some people are seemingly obsessed with every move, good or bad, Britain's royal family makes. Why? Well, getting to the bottom of that is why I wanted to review the 68-minute-long documentary King Charles III: The New Monarchy. So does the film, written by director Tara Pirnia and Larissa Garcia-Baab, hold any appeal for those whose knowledge of Prince Charles, now King, comes from skimming headlines every now and then?
King Charles III: The New Monarchy gives audiences a rundown of Charles Philip Arthur George's life. It examines his schooling, military career, and of course, his courtship with Camilla, Di, and then Camilla again. But the thing that prevents this from feeling like a filmed Wikipedia entry is the focus on parenting.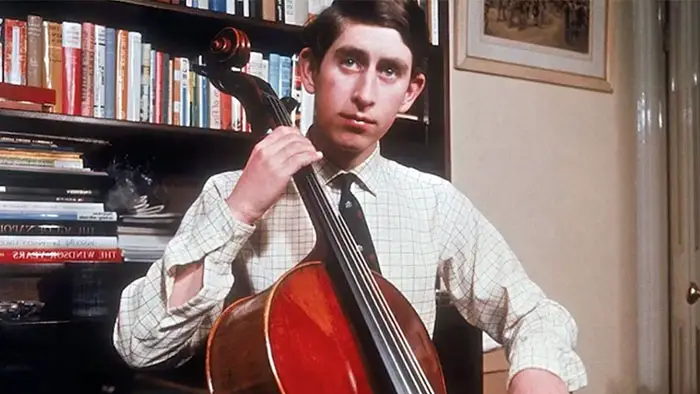 "…audiences a rundown of Charles Philip Arthur George's life."
Seriously, the various interviewees, including Katie Nicholl and Dickie Arbiter, go on at length about how his parents treated Prince Charles. His father and mother were often so busy dealing with various issues of state that they weren't around much. It's told that the young lad, and his siblings, were essentially raised by their nanny. In direct contrast, Charles rearranged several up-to-then norms of being the Prince of Wales so he could be home for supper and bath time with William and Harry. Also discussed at length is how Charles and the "people's princess" kept their personal relationship failing from the children as much as possible.
The focus on his parental role models, or lack thereof, and how Charles raised his offspring makes the man very relatable. It also keeps the film from being merely a puff piece. Yes, large controversies are avoided as much as possible (Charles' reaction to Andrew's Epstein connection is not even hinted at). But understanding what a family unit means to Charles and how he made that a reality for himself, as much as possible at least, is engaging and will keep anyone watching hooked to the end.
King Charles III: The New Monarchy sings effusive praise of the now King Charles III. So those hoping for a warts and all look at the royal member's life will be left wanting. However, fluff can still be entertaining, and Pirnia's excellent pacing makes this a quick watch. More importantly, by honing in on family, the filmmaker makes someone who seems so much larger than life down to earth and relatable. And this is coming from a guy who doesn't really care about the royal family of any nation nor has kids.

Source : https://filmthreat.com/reviews/king-charles-lll-the-new-monarchy/