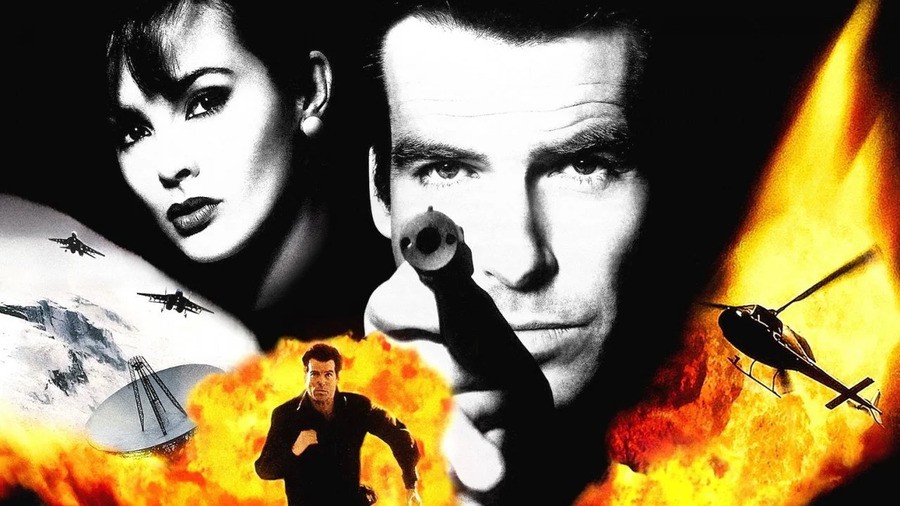 It has been a long old wait since the N64 classic GoldenEye 007 was announced for Nintendo Switch Online + Expansion Pack subscribers, but we now finally have a release date! Mr Bond will be making his way into the N64 game library on 27th January — that's only two days away!!
The game will come to the Switch just as it was back in the 1990s only this time with the added bonus of online multiplayer options (a feature exclusive to Switch). This news was shared today by Nintendo accompanied by the following game summary for those of you who might have missed the original:
Enter a world of espionage as Bond in GoldenEye 007. Your covert operation to stop the GoldenEye weapon satellite spans the globe – you'll infiltrate underground bases, charge through a military train and slink around the depths of a jungle. Along the way, M will brief you on your objectives and Q Branch will support your efforts with an array of gadgets, but the ultimate success of this mission is yours alone. Save the day, then go for the gold in spy-vs-spy action locally or online in the four-player multiplayer mode and enjoy round after round of first-person competitive action.
We've certainly been expecting Mr. Bond for a while now, but we finally know that there isn't long to wait!
Are you excited to get into Goldeneye 007 again? Shoot us your thoughts in the comments below!



Source : https://www.nintendolife.com/news/2023/01/goldeneye-007-shoots-its-way-onto-nintendo-switch-online-this-week