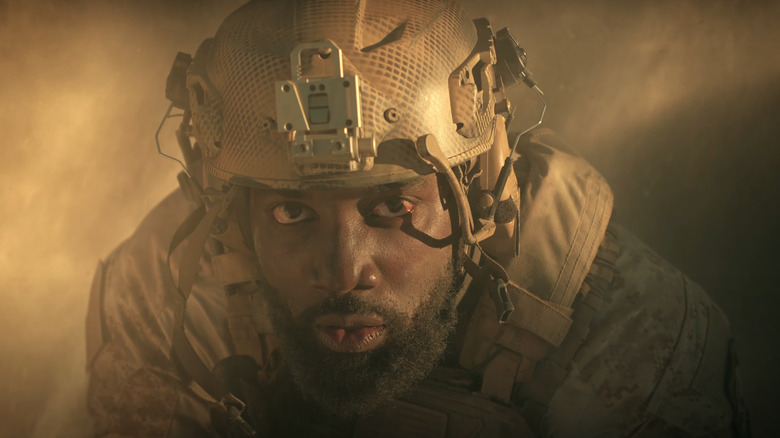 This post contains spoilers for "Invasion" season 1.
Hold on to your humanity, because "Invasion" season 2 is on its way. The Apple TV+ series' combination of epic high-stakes action and intensely personal human stories was clearly successful enough for Tim Cook's streamer to give co-creators Simon Kinberg and David Weil another run of episodes. Apple renewed "Invasion" for season 2 ahead of the season finale back in 2021, with Kinberg saying at the time, "I'm super excited about what we're planning for season 2, expanding our universe in the most intimate and epic ways."
Intimacy and epicness was the USP of "Invasion" season 1, and while not every critic was convinced — turns out the alien invasion is a languorous affair for some — Apple obviously felt differently. Or at least, enough viewers did that the company felt it was worth renewing. And why not? Though it's undeniably a slow burn, that's kind of the point. Kinberg and Weil set out to tell the well-worn alien invasion narrative from a new perspective, providing a look at how such a cataclysmic event would directly impact the lives of individual people.
And for enough viewers, it clearly worked. Now, fans of the series can look forward to more as Apple TV+ gears up for the sophomore season of "Invasion." But what on alien-besieged earth can we expect to see this time around? Cast your eyes downward for everything we know so far about "Invasion" season 2.
What Is The Invasion Season 2 Release Date, And Where Can You Watch It?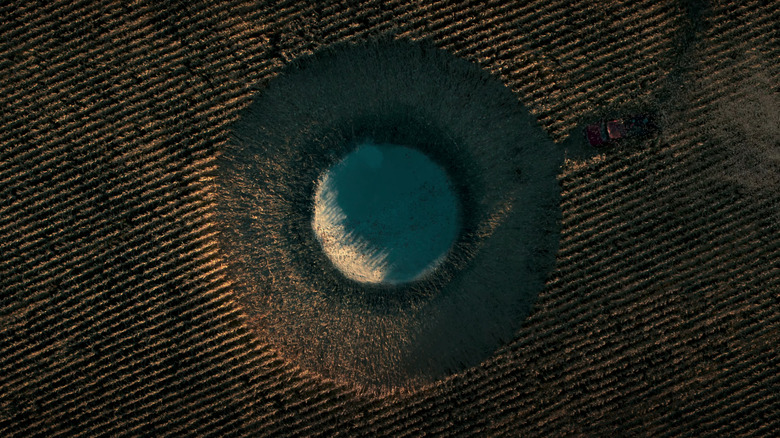 Despite some less than stellar reviews, and a reported $200 million budget(!), Deadline confirmed Apple had renewed "Invasion" for a second season on December 8, 2021. No release date was given at the time, as the first season, which premiered in October of that year, was still rolling out on Apple TV+ and filming most definitely hadn't started on the second season yet.
Considering the first 10 episodes were ordered in January 2019 and didn't premiere for more than a year and a half, we're expecting to see "Invasion" season 2 arrive fairly soon on Apple TV+ — especially since the first season was hampered by the global pandemic and Simon Kinberg's other commitments.
According to KFTV, filming on "Invasion" season 2 got underway back in January 2022, with the production crew settling into a new studio in the UK. The shoot was set to last five months, eventually moving from England to South Africa, and was due to wrap sometime in the summer of last year — which means we should soon be getting an official release date announcement, as there's been ample post-production time since filming wrapped. Stay tuned for more.
What Is Invasion Season 2 About?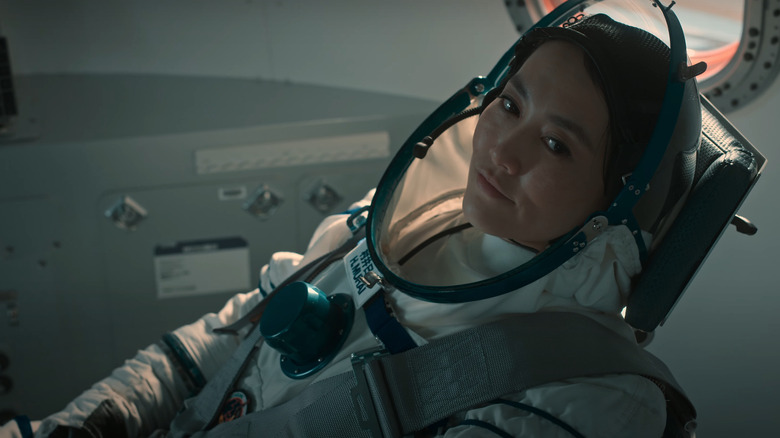 If "Invasion" season 1 was about character building and setting the tone, season 2 looks set to lean more heavily on the action. Perhaps that was a requirement from Apple when the company renewed the series amid middling reviews, but either way, the invasion proper looks set to get underway this time around.
As Deadline reported, co-creator Simon Kinberg showed up at 2022's Comic-Con to tease season 2, pitching it as "Act 2 of a movie where s*** goes crazy." The Executive Producer also revealed that, "the second is the full-on action of the battle for Earth that I had always wanted for the show."
In the first 10 episodes, we were introduced to the ensemble cast, who portrayed characters from around the world all witnessing the invasion from different perspectives. They included a police sheriff on the verge of retirement (Sam Neill), a New York-based doctor (Golshifteh Farahani), a US soldier in Afghanistan (Shamier Anderson), a London schoolboy who suffers from seizures (Billy Barratt), and a Japanese engineer (Shioli Kutsuna). What started as small, mysterious phenomena eventually became signs of the impending alien arrival and things ramped up considerably as the interplanetary visitors began their siege of earth, causing untold destruction and societal collapse.
By the end of "Invasion" season 1, there wasn't much in the way of answers but we did get some hints at what might unfold in season 2. It's suggested that the seizure-plagued boy may be able to see the future, as he had visions of the invasion before it started. But with the invaders regenerating in the 10th episode of the first season, there are definitely more questions that remain, which should be addressed in season 2.
Who's In The Cast And Crew Of Invasion Season 2?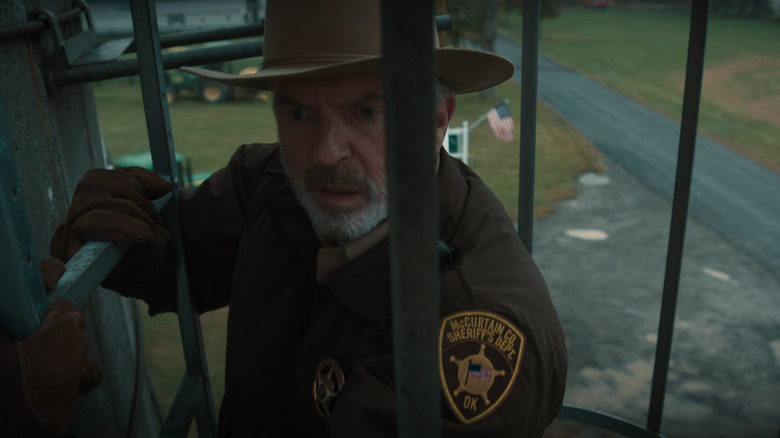 As per Deadline's original announcement, it seems most of the cast from "Invasion" season 1 will be returning for the second run of episodes. That is to say, the report names most of the actors from season 1 without stating explicitly that they'll be coming back. This includes Shamier Anderson's soldier Travante Ward, Shioli Kutsuna's mission control worker Mitsuki, Golshifteh Farahani's Aneesha Malik and Firas Nassar as her husband Ahmed, and even though his character may be in a braindead state, Billy Barratt's schoolboy Caspar Morrow.
Mystery surrounds the return of Sam Neill as Sheriff John Bell Tyson, who was dispatched by the aliens in the first episode — much to the surprise of fans who'd seen the veteran actor plastered all over the show's promotional material. But as we saw in season 1, there seems to be a way in which the aliens can either resurrect or gain control of humans, which hints at Tyson's possible return in some horrifically altered form in season 2. Neither Neill nor the showrunners have commented on the actor's involvement, but it's a definite possibility.
In terms of who's running things for "Invasion" season 2, Simon Kinberg and David Weil will retain control of the show they created. Weil is known for writing Amazon's Nazi-hunting drama "Hunters" and has a writing credit on Paramount+'s "The Twilight Zone" reboot. For his part, Kinberg brings an equally impressive résumé, having penned "Mr. and Mrs. Smith" and "Sherlock Holmes." He's also no stranger to the sci-fi genre, having served as producer on "The Martian," and making his directorial debut on a film he also wrote: the unfortunate flop that was "X-Men: Dark Phoenix."
We'll have more on "Invasion" season 2 as it becomes available.
Read this next: The 14 Best Sci-Fi Shows On Amazon Prime
The post Everything We Know So Far About Invasion Season 2 appeared first on /Film.

Source : https://www.slashfilm.com/1227638/invasion-season-2-everything-we-know-so-far/