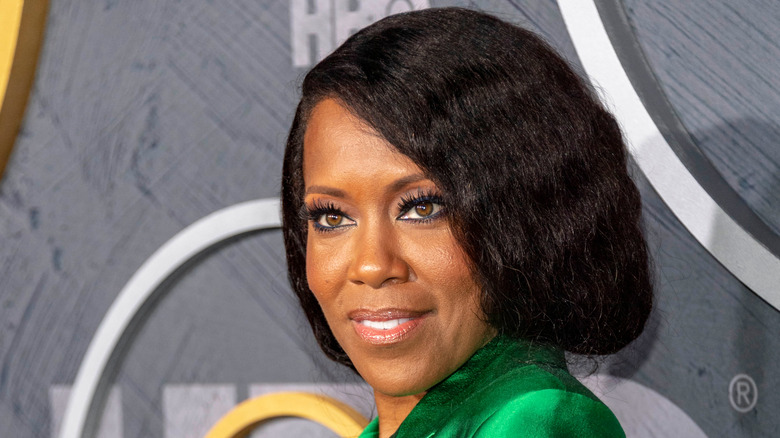 Eugene Powers/Shutterstock
If prestige TV has taught us anything, it's that rich people problems are all the rage. Coming off of multiple TV series that prove this point, David E. Kelley ("Big Little Lies," "Anatomy of a Scandal") is heading back to Netflix with an adaptation of Tom Wolfe's 1998 novel, "A Man In Full." The series is a joint production with Regina King ("One Night In Miami") who is also set to direct. Together, this talented duo will tell the story of a real estate mogul on the verge of bankruptcy, struggling to maintain his wealth in the face of political destruction.
Since seasons of "Succession" are too far and few between, the TV line-up will need some help filling the power suit quota and this looks like just the series to do it! One real estate mogul is just the tip of the iceberg — the series will also include lawyers, politicians, and so many corrupt elites that you'll start to believe you're watching the news. Except that it'll be so much more dramatic. Coming from David E. Kelley is a big point in this show's favor: the prolific TV producer is an 11-time Emmy winner with a solid track record for shows that catch fire. Will "A Man In Full" keep the trend going? Here's everything we know so far.
What A Man in Full will be about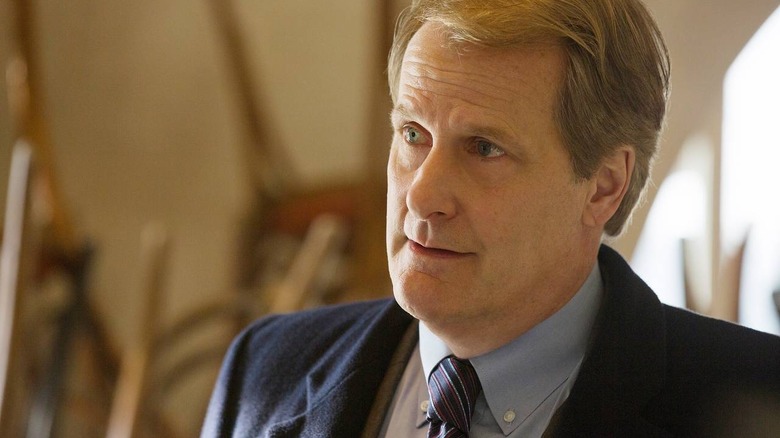 Universal Pictures
With the series still in the production phase, Netflix hasn't said much about the plot of "A Man In Full" beyond a simple logline: 
"In A Man in Full, when Atlanta real estate mogul Charlie Croker (Jeff Daniels) faces sudden bankruptcy, political and business interests collide as he defends his empire from those attempting to capitalize on his fall from grace."
For more details, we can turn to Tom Wolfe's novel synopsis, which reveals that the series is set in "a racially mixed, late-century boomtown full of fresh wealth and wily politicians." A former college football star, Charles Croker is now a late-middle-aged conglomerate king with an oversized ego and a staggering load of debt. Though his business turmoil is a key factor of the story, Charles is just one of many characters that the novel follows as shocking events unfold in Atlanta. The inciting incident? A rumor begins to circulate about a young white heiress being sexually assaulted by a Black superstar athlete. The incident has the potential to incite race riots in the area and ultimately, has a profound impact on the lives of the characters. Along with Charles, the character line-up includes local politicians, lawyers, and employees at Croker's company.
The cast and crew of A Man in Full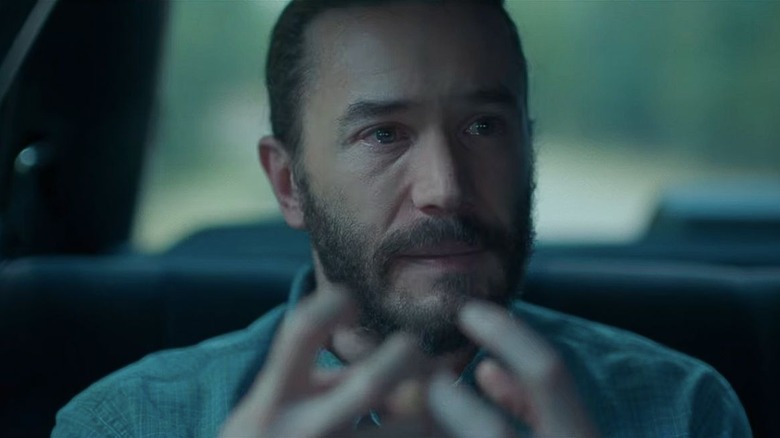 Netflix
If the plot of "A Man In Full" wasn't enough to pique your interest, then the cast will seal the deal. The novel follows five different POV characters, so the series will feature an ensemble cast that includes Jeff Daniels and Diane Lane in leading roles. Daniels stars as Charles Croker and Lane as his first wife, Martha Croker. Sarah Jones ("For All Mankind") plays Charlie's second wife, who becomes an essential voice of reason as his business spirals out of control.
They'll be joined by "The Good Place" and "Love Life" star, William Jackson Harper as Wes Jordan, an incumbent mayor determined to ensure his re-election. Another heavy hitter, Tom Pelphrey is set to star as Raymond Peepgrass, a lowly loan officer whose primary characteristics are his ambition and libido. Per the character description shared by Deadline, "He wants respect, but he'll settle for sex, vengeance and some money." He already seems like a fun character to have in the middle of some chaos, especially since he's played by Tom Pelphrey. The actor is coming off his acclaimed recurring role in Netflix's "Ozark," which recently earned him a much-deserved Emmy nomination.
"Sense8" fans will recognize Aml Ameen's name, as the actor originated the role of Capheus Onyango. Keeping in line with the sunny disposition he's known for, Ameen plays Roger White, an attorney for Croker Industries with a deep sense of morality who ends up entangled in Charlie's mess. Jon Michael Hill ("Widows"), and Chanté Adams ("A League of Their Own") play a married couple, Conrad and Jill Hensley, hardworking Croker employees who are expecting their first child.
Kelley is set to serve as writer, executive producer and showrunner of the series, with King executive producing and directing three episodes.

Source : https://www.slashfilm.com/950197/a-man-in-full-everything-we-know-so-far-about-david-e-kelley-and-regina-kings-netflix-series/