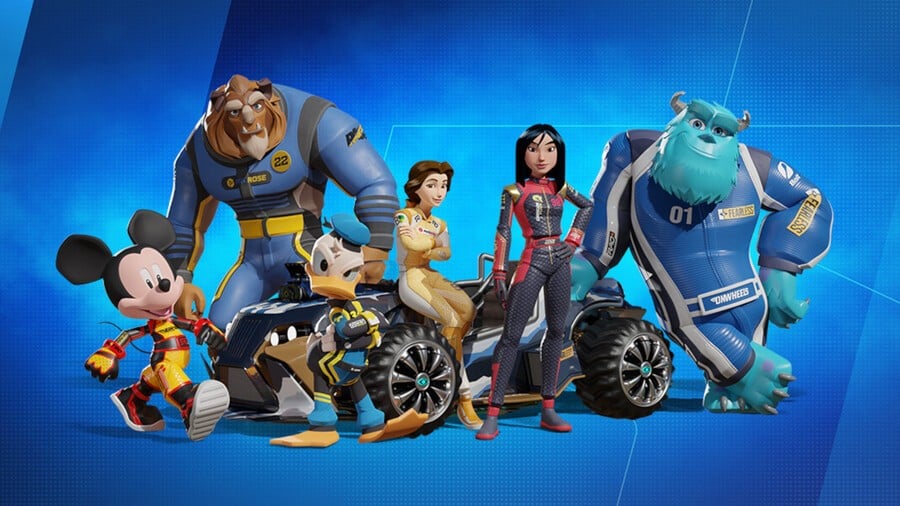 Gameloft's upcoming free-to-play racer, Disney Speedstorm, might not have a specific release date set for it just yet, but this doesn't mean that we are being kept in the dark in regard to which classic Disney characters will be donning a racing suit and heading to the tracks.
It seems that with each trailer and Dev Diary, we see the potential for a whole new batch of racers. What started as seemingly just a bunch of Disney classics (Mickey, Goofy, Donald Duck etc.) has rapidly spread into wider franchises like Pirates of the Caribbean and it is even knocking on the door of some Pixar favourites with the collection of Monsters Inc. drivers.
We have collected together every character to have been revealed for Disney Speedstorm so far across trailers and other promotional material. Since Gameloft has not released an official roster yet, the following list will be a work in progress that we will update as soon as we catch a glimpse of a new famous face.
And that's not all! Once we get the playable roster out of the way, we have also listed all of the revealed Crew members at the bottom of this guide so you can take a look at who you might want to put in your supporting team.
For now, have a look at every character that we have spotted and get thinking which one you would like to see take to the track. Start your engines…
---
Disney Speedstorm Characters
Crew Members
Of course, the above is all of the playable Disney characters to be appearing in the game, but Speedstorm doesn't stop there. With the announcement of the game's Crew System, you can add up to four non-playable Disney characters to your team to provide additional bonuses in the race.



Source : https://www.nintendolife.com/guides/disney-speedstorm-characters-every-racer-revealed-so-far